National Restoration Experts
Your 24 Hour Emergency Damage Restoration Company
Damage Restoration Company In Pompano Beach FL
24/7 Emergency Water Damage Restoration, Storm, And Fire Restoration Specialists Serving Broward and Palm Beach Counties In South Florida. We offer property damage restoration services for water damage, fire damage, mold removal, flood cleanup, and storm cleanup catering to the needs of customers in South Florida. Our Team holds ALL PROPER Licensure and Insurance documentation to perform all work within your home.
Who We Are
A family of devoted workers, National Restoration Experts is committed to assisting people in need. Mold, fire, and water are just a few of the hazardous elements that we are capable of handling. When a customer is in a difficult circumstance, we work to make them as comfortable as we can. We take care of everything, including cleaning and drying out any damaged materials, creating insurance company estimates, guiding clients through the process of recovering their homes, and even repairing or replacing damaged materials.
100% Satisfaction Guaranteed
AVAILABLE 24/7
We are available round the clock, ready to respond to any property damage emergencies.
LOCALLY OWNED & OPERATED
As a locally owned and operated business, we understand the unique needs of our community.
Certified Technicians
Our experienced team consists of certified technicians who deliver exceptional service.
100% SATISFACTION GUARANTEED
We ensure complete customer satisfaction with our services, every single time.
FULLY LICENSED & INSURED
We are a fully licensed and insured property damage restoration company, providing peace of mind to our clients.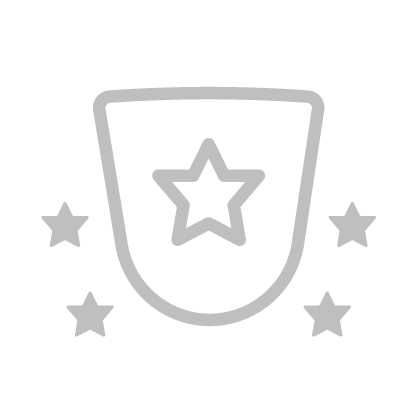 5-Star Rating
Our customers consistently rate us with 5 stars, reflecting our commitment to delivering top-notch service.
Water Damage Restoration
There are several kinds of water occurrences in Pompano Beach FL that can cause significant damage to your house or company. We understand that flood and water crises may be stressful, therefore it is our responsibility to be available when you require a professional service to rapidly resolve the issue.
Reconstruction Services
We provide business and residential construction services. This makes us a one-of-a-kind one-stop shop for loss mitigation and reconstruction services. We realize that repairing and rebuilding properties damaged by water, fire, mold, or storms demands a high degree of skill in order to process the claim promptly and successfully.
Mold Remediation
National Restoration Experts is one of the most trusted and experienced restoration services, specializing in mold remediation in Pompano Beach Florida. We have over 10 years of experience behind them and are ready to handle any kind of situation you might encounter with their team who has been trained extensively for this purpose.
Fire Damage Restoration
When a large fire happens, the building structure and interior air quality are always harmed in some way. A professional fire damage restoration service, such as National Restoration Experts, lowers the danger of future structural difficulties as well as smoke inhalation health problems.
Storm Damage Repair
Unfortunately, our location in Florida puts us at risk of hurricanes and tropical storms. High winds and falling debris can wreak havoc on your home or business. National Restoration Experts, on the other hand, has the expertise to help you restore your home to its original condition.
If I make a claim will my insurance will go up, like my auto insurance?
Insurance companies do not raise individual client's rates. They petition the state and if successful, then everyone's insurance raises equally.
If I make a claim any my insurance company does not like it, then could they drop me, like my auto insurance?
Insurance companies do not "drop" clients if they make a claim. However, if an individual has repeatedly made claims over and over, the individual could be red flagged, and the Insurance company does reserve the right to drop them.
If I make a claim will my insurance company low ball me and make me hire an attorney or Public Adjuster and drag out the process?
Technology has taken over the Insurance claim process. Tools are now used to keep claims correct and processes have been put in place to make sure a "like for like" claim is met.
How much money will I need to put "out of pocket" to get my problem resolved?
Out of pocket expenses are generally at the discretion of the client. If the individual client wants to do something more then "like for like" then additional expenses could happen.
COMMERCIAL RESTORATION
We are available 24 hours a day to get any business back up and running. With our entire scope of restoration services available for our commercial clients, our highly experienced team will remedy any damage your company may face.
Residential Restoration
In any emergency that happens with your property, we take immediate response to begin the restoration process. Our team of experts can fix your home using the safest and most environmentally-friendly products available.
TRUSTED BY INSURANCE COMPANIES
National Restoration Experts is the damage restoration company trusted by insurance professionals, insurance agents, and claim adjusters throughout Pompano Beach and South Florida.
Welcome to our Family of Services!
As National Restoration Experts, we know that sometimes your property requires more than just repairs. As part of our commitment to serving you better, we offer an exclusive opportunity for homeowners to explore remodeling options after the restoration process. Our skilled team can not only restore your damaged property but also assist you in transforming it into the home of your dreams.
As a unified business under one owner, we are dedicated to providing comprehensive solutions for all your property needs. Whether it's restoration or remodeling, we have you covered. Contact National Restoration and National Remodeling Experts to learn more about how we can assist you in every step of your property journey.
National Restoration Experts Serving Broward & Palm Beach Counties
We are committed to offering the greatest level of service to our clients, and our team of qualified specialists has the experience and understanding to handle any type of restoration task. We provide extensive restoration services that are suited to your specific needs. Whatever the situation, our professionals can help. We currently serve the following areas:
"Extremely satisfied with the job done (removing & installing new floor, paneling some areas and installing baseboards). Very professional, excellent work quality and always on schedule. I would not hesitate to recommend National Restoration."
"Completely satisfied with the excellent work and professionalism. Anis was very responsive and made sure that all the work was done on time and of the best quality. Very satisfied and would recommend to anyone looking for good quality work."
"Great company to work with. Extremely professional, on time and clean. We are very satisfied with the work and will highly recommend. The project manager visited the site daily to keep monitoring the work and ensure customer satisfaction."
Need Help With Disaster Restoration?
Contact us 27/7
24/7 Emergency Water Damage Restoration Company, Storm, And Fire Restoration Specialists Serving Broward, Palm Beach Counties In South Florida